MCY 66
Gallery
Main Deck Saloon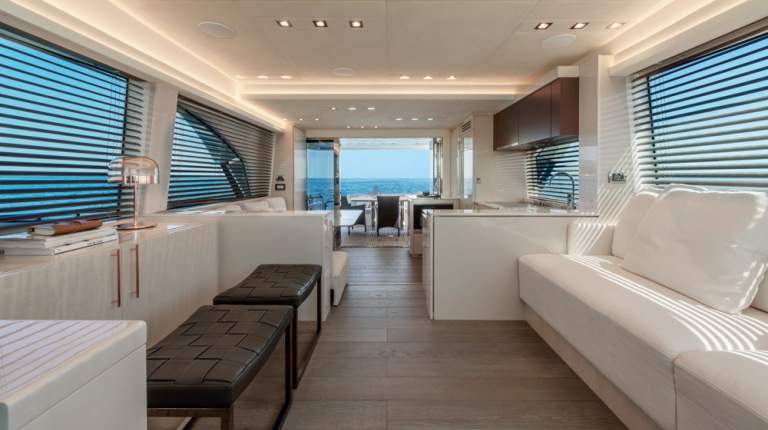 Decor A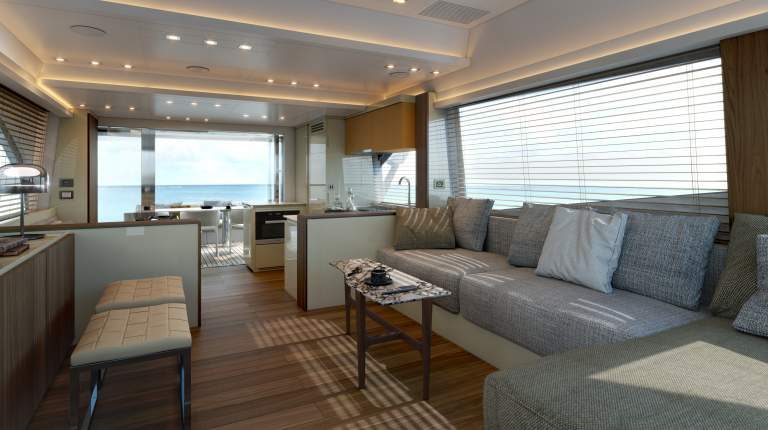 Decor B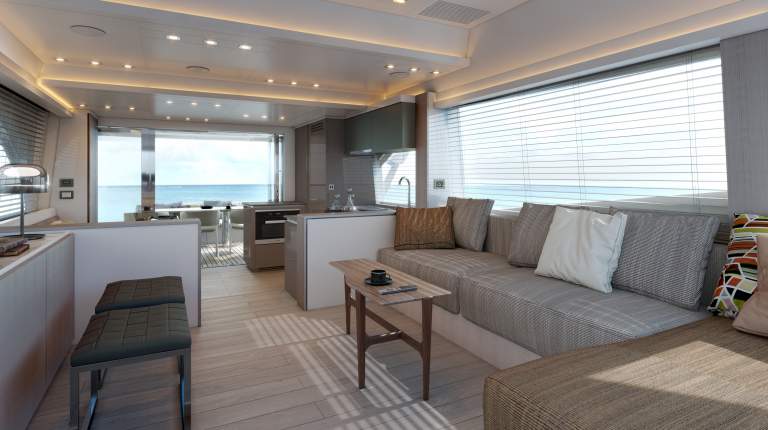 Decor C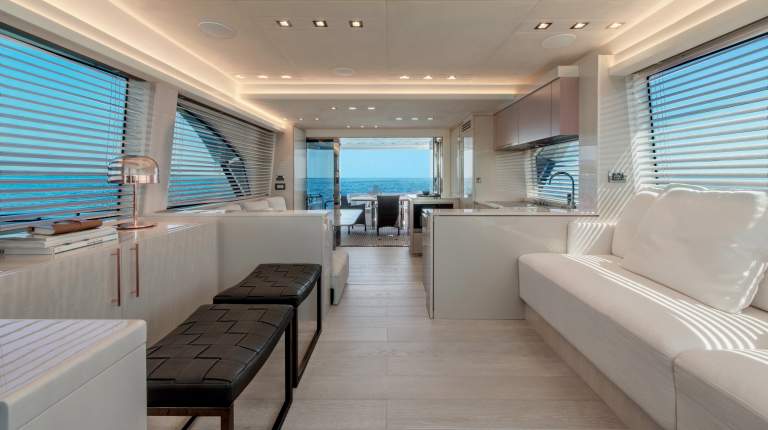 Decor D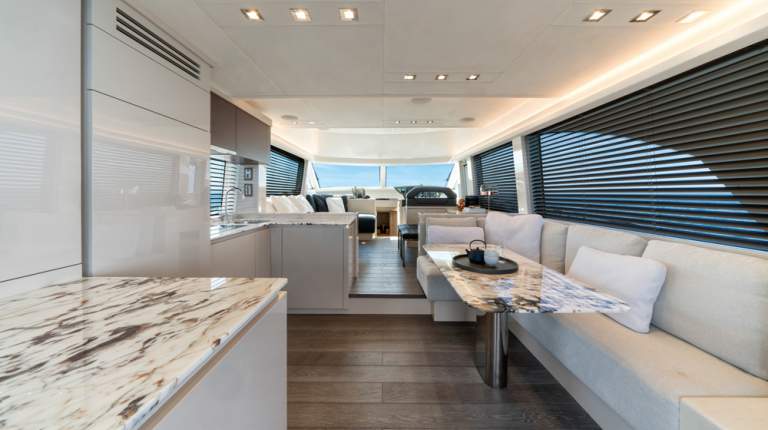 Decor A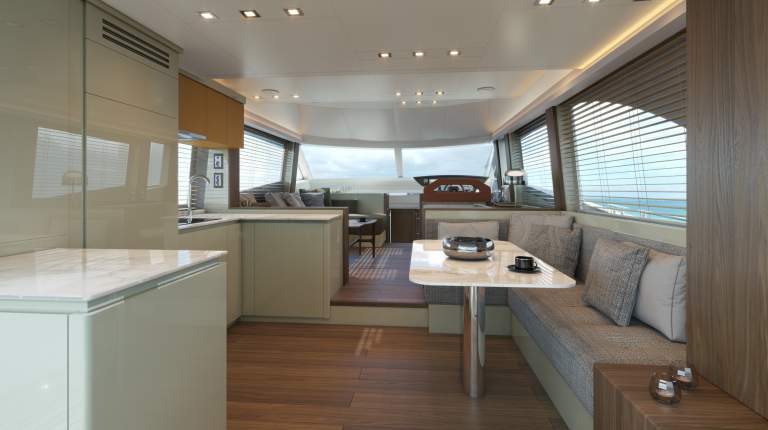 Decor B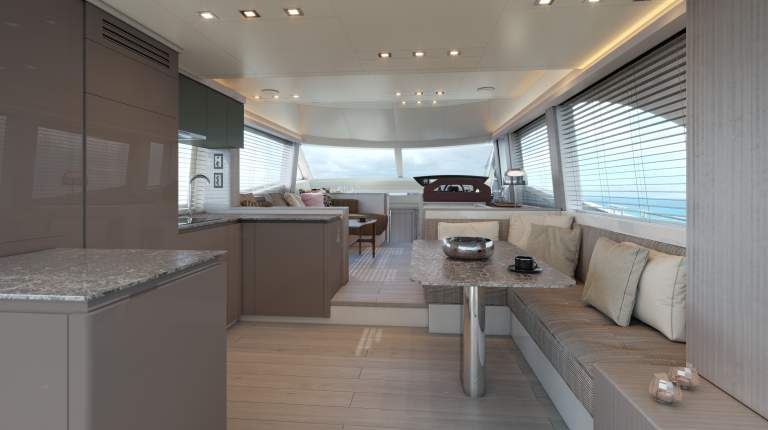 Decor C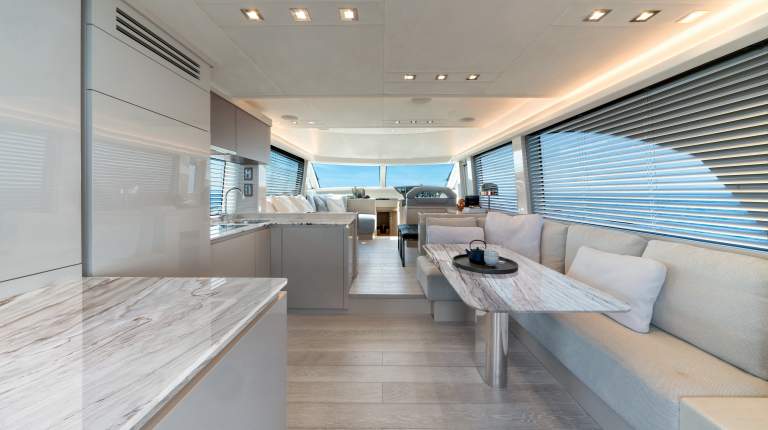 Decor D
Owner Cabin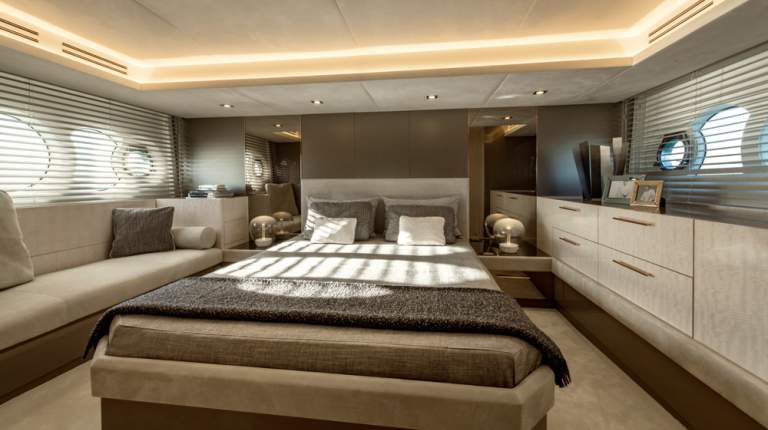 Decor A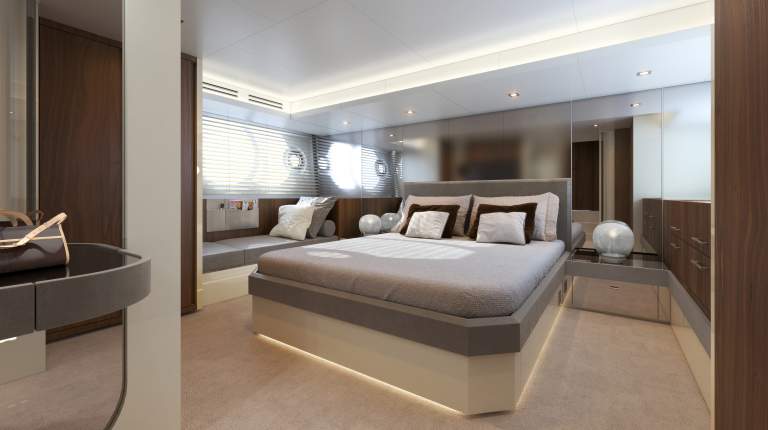 Decor B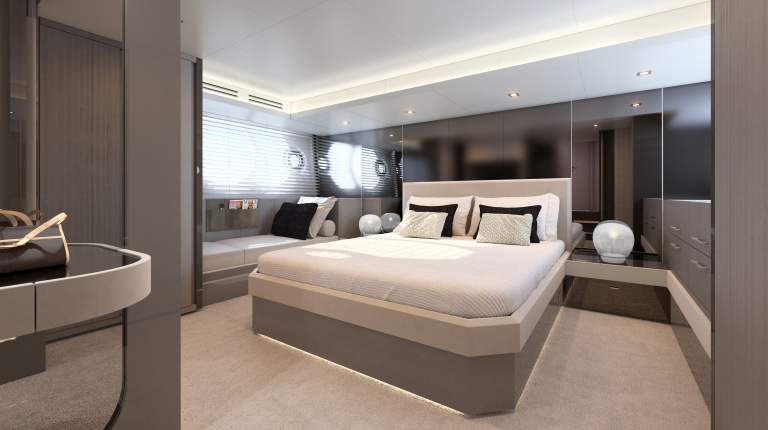 Decor C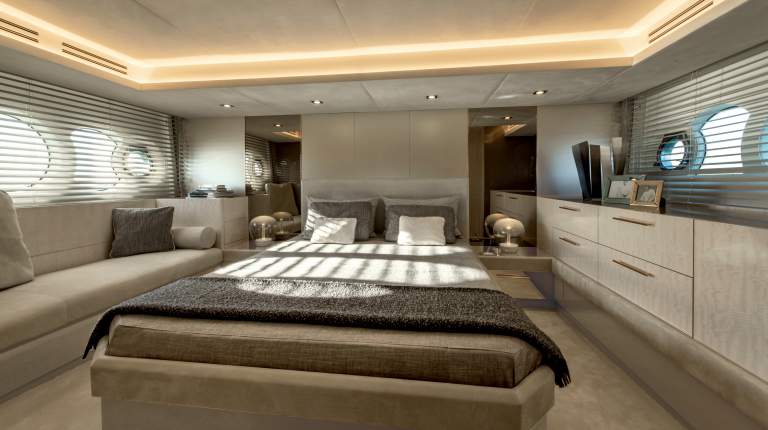 Decor D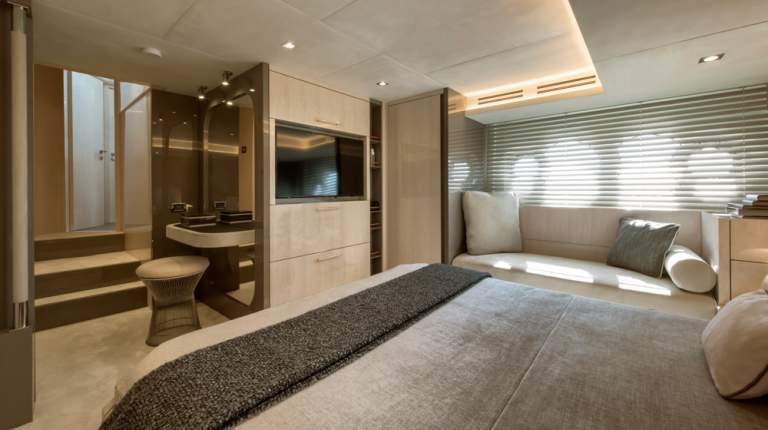 Decor A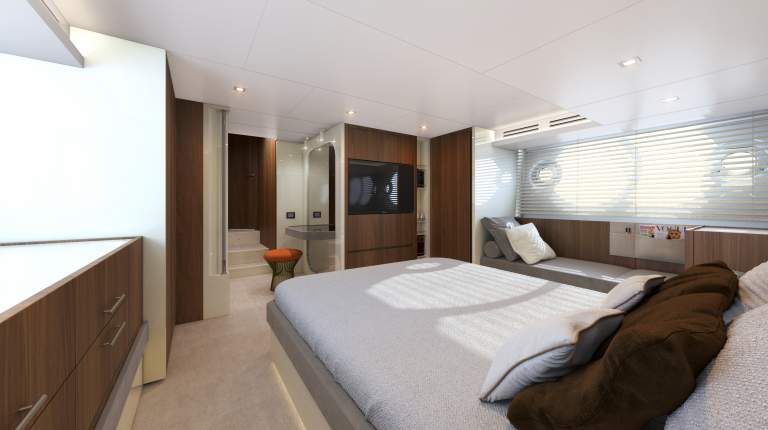 Decor B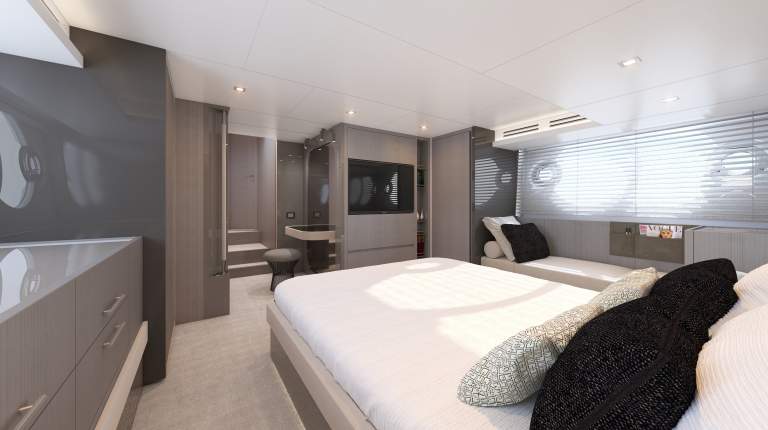 Decor C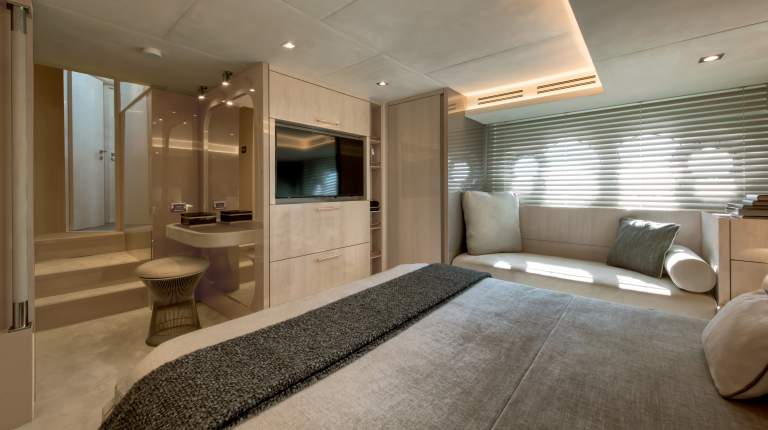 Decor D
Owner Cabin Bathroom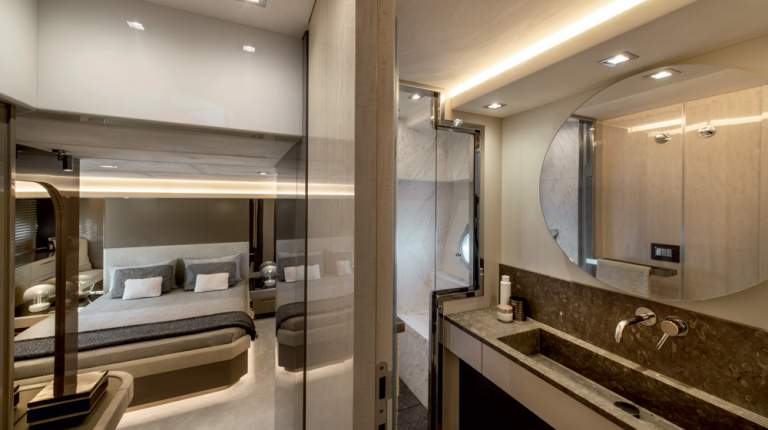 Decor A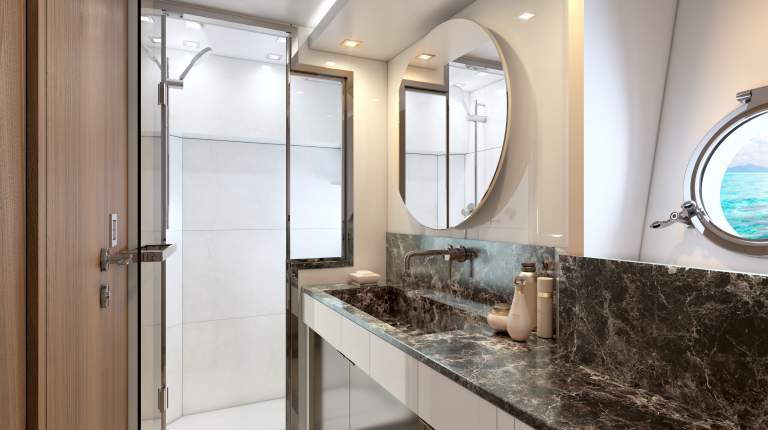 Decor B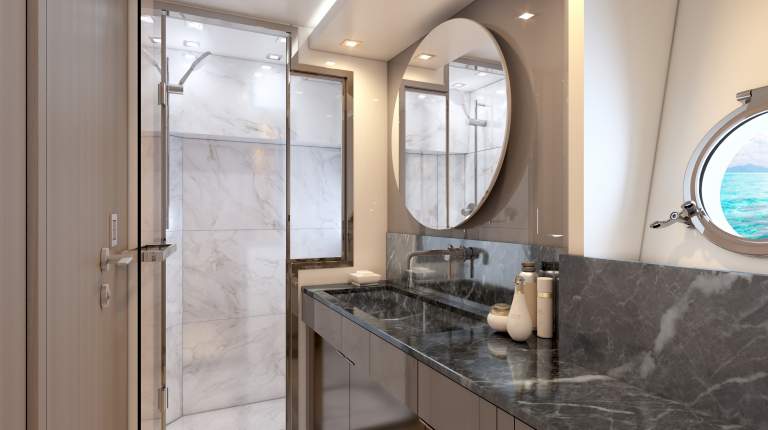 Decor C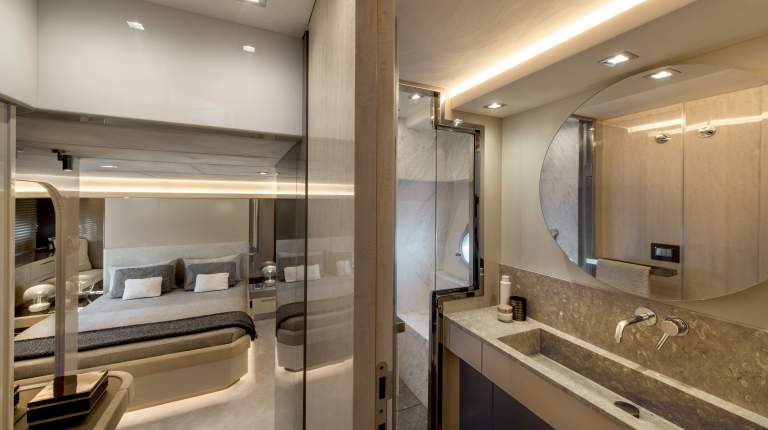 Decor D
Technical Specifications
Main dimensions
Overall length (LOA) 20.11 m | 66 ft
Maximum beam 5.20 m | 17 ft
Displacement 36 t Dry
Engines
2 x MAN V8 (1000 hp)
2 x MAN V8 (1200 hp)
Speed
Maximum speed: 29-30 kn
Cruise speed: 24-26 kn
Tanks
Fuel up to 3500 l | 925 US gal
Fresh water 750 l | 198 US gal
Key features
OVERVIEW
At 20.11 mt, the new MCY 66 represents the result of the long-lasting collaboration with the Nuvolari Lenard Design Studio. MCY Collection's iconic structure and recognizable profile, enhanced through innovative elements and craftsmanship's evolution, result in sleeker lines and an harmonious shape.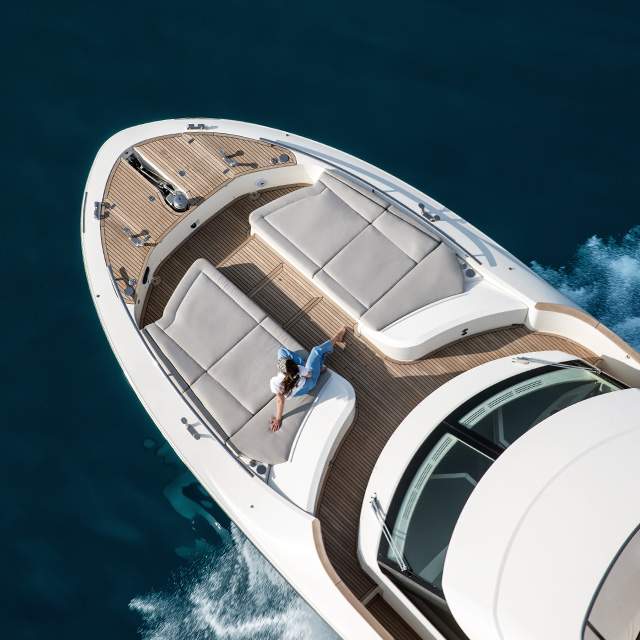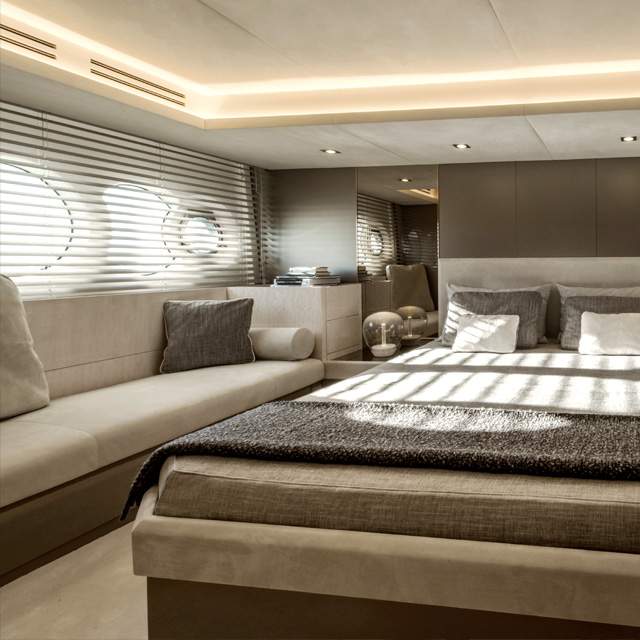 INTERIOR MOOD
The MCY 66 features incredible internal spaces for a yacht in its size category. The additional bow portholes give the yacht an extended external appearance and provide higher exposure to natural light throughout the VIP cabin. The enlarged MCY' iconic porthole enhances the intimate and relaxing feeling of the owner cabin. The guests' cabins with their dedicated bathrooms follow the spacious volumes common to the other areas of this new model.
The bulwarks' wide breaches enable a significant increase in terms of internal volumes and exposure to light. This is particularly highlighted on the main deck where the saloon presents an open space in between the galley aft and the living area located forward.
MATERIALS & TRIMS
The MCY 66's unique and sophisticated modern decor is a striking feature throughout the main saloon and all the cabins. High-end fabrics, natural stones and Italian leathers are just a few of the superior materials available on this yacht. Elegant glossy marble elements enriched by a light touch of copper are key defining features of the new MCY 66 interior design. The use of reflective materials, mirrors and lacquered wood, in combination with wide lateral windows enhance the brightness of natural light. In order to satisfy the owner's needs and wishes, Monte Carlo Yachts offers complete customization of all interior design and layout features.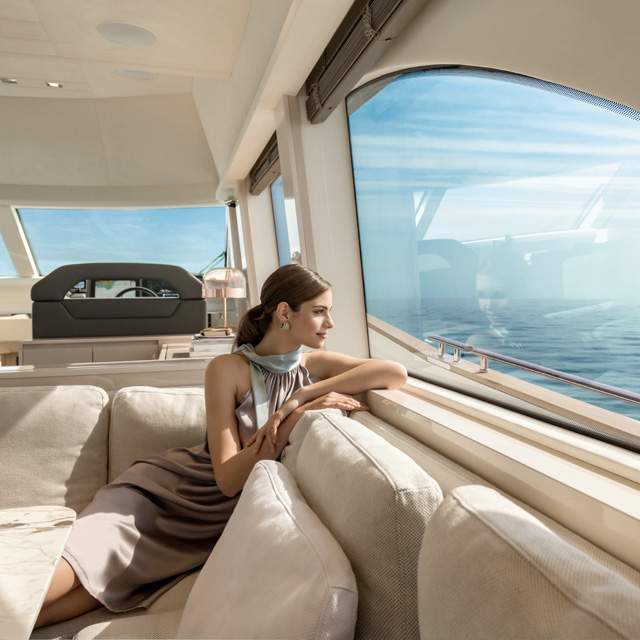 "The MCY 70 represents the natural evolution of everything that is beautiful about the Monte Carlo Yachts Collection and takes it further. It belongs to that family in concept, looks and design, but it is also unique in the materials, details and on board solutions."
July 2019
Barche
"The design expressed by Nuvolari Lenard with this yacht shows a refined smart way to evolve classic that can therefore become modern while preserving all the features that make a boat a refined, warn, slinky and, above all, elegant object."
February 2019
Boat and Boats
Press reviews
NAVAL ARCHITECTURE
& MANUFACTURING PROCESS
Our Naval Architecture and Manufacturing Process
constitute an extraordinary innovative approach in the yachting sector.
Discover what makes them so special.
Find out more